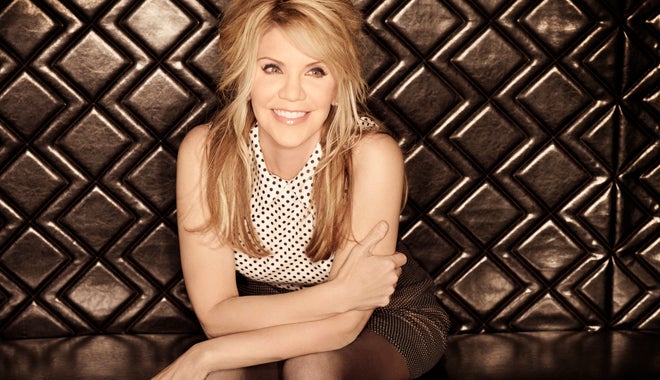 Alison Krauss - *LOW TICKET WARNING*
Thu, Jun 21, 2018
Alison Krauss - *LOW TICKET WARNING*
with Levi Hummon
It looks like Mother Nature may not cooperate with us this evening in that we have a very high chance of rain. Our weather service does not think we will have conditions severe enough to where we have to cancel the show, but there is no doubt the lawn will be wet. Please bring your rain gear so you can be as comfortable as possible. The show is sold out so we do not have any options to move you in to a seat under the roof. We do ask that you respect your neighbors and make sure that whatever you use for keeping dry does not block the view of the patrons behind you. We will allow umbrellas into the venue but we ask that you NOT use them in the lawn seating area. Bring a hat or a hooded jacket, but umbrellas would block too much of the view. We will hope for the best and have our fingers crossed that the front either speeds up or stalls, but we hope you will still be able to enjoy the show in spite of Mother Nature.
---
Alison Krauss' new album, Windy City, is her first effort away from her band Union Station in a decade. The album, which is her debut project for Capitol Records and produced by renowned music legend Buddy Cannon, has received critical acclaim and two GRAMMY nominations. Alison has won seven Country Music Association Awards and 27 GRAMMY Awards, including five for Raising Sand, her collaboration with Robert Plant that won Album of the Year and Record of the Year in 2009. Alison Krauss and Union Station's 2011 Paper Airplane album won the GRAMMY Award for Best Bluegrass Album and topped Billboard's Folk, Country and Bluegrass charts.
About Levi Hummon:
Levi Hummon made his imprint on the Nashville community before he realized the extent of his craft. Born and raised in Music City, Levi was surrounded by music greats. Even though he studied painting in college, he was being drawn back to his dormant musical talents – singing and songwriting. At the close of a significant relationship, Levi began to explore songwriting as a way to navigate his life and relationships. Soon after, Levi realized his need to return home in order to turn this newfound hobby into a reality.
---
The goal of the Sprint Pavilion is to provide a safe, enjoyable environment for all of our patrons, our performers, and our staff. With that in mind, beginning in 2018, we will enact new security procedures to make sure that prohibited or dangerous items are not brought into the venue. For all events, including Fridays After Five, patron points of entry will be limited and there will be a bag check for any packages brought inside the gates. We encourage our patrons to travel light but, if you do have bags or packages with you, plan for the entry to take a few moments as our staff inspects the bags. We appreciate your patience so that we can all feel safe. Unfortunately, we do not offer any bag check so please familiarize yourself with our list of prohibited items and leave them at home.
For all ticketed events, we will be instituting a higher level of security. All patrons will be asked to walk through our metal detectors after emptying their pockets of any metal objects. Patrons may opt for a pat down inspection should they choose. We will have plenty of lines open and we hope that this procedure will flow smoothly and not delay your entrance to the venue. Should you bring bags with you to ticketed events, we will still need to inspect the parcel prior to you passing thru the metal detectors. Once again, we appreciate your patience as we work to ensure the safety of all of our patrons.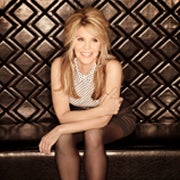 Doors

6:00 PM

Show

7:00 PM

Price

$108 Gold Seating

$83 Lower Reserved

$63 Upper Reserved

$48 Lawn General Admission
SHOWINGS
This event has already occurred.