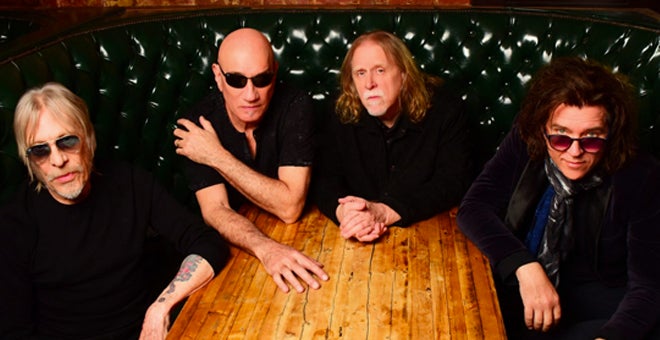 Fri, Sep 29, 2023
Gov't Mule
with G. Love & Special Sauce
When Gov't Mule's GRAMMY-nominated Heavy Load Blues was released in late 2021, few who heard the album could have sensed that it was merely one part of a two-album project from guitarist/vocalist Warren Haynes and his band mates, drummer Matt Abts, bassist Jorgen Carlsson and keyboardist Danny Louis. While Heavy Load Blues was designed as a live-in-the-studio project exploring the blues idiom, in the midst of that creative rush, Haynes found himself with a bumper crop of new material that ventured outside of the blues genre. The result is Mule's 12th studio album, the sparkling Peace…Like a River (Fantasy), released June 16, 2023.
Co-produced by Warren Haynes and John Paterno, Peace…Like A River deftly combines structure and spontaneity. Concise songcraft coexists seamlessly with the band's trademark instrumental journeys, and Haynes' lyrical themes serves as the glue that fuses the new LP's extraordinary sonic variety. Ever the consummate collaborators, Peace…Like A River also features crucial contributions from friends of the band, including Billy F. Gibbons, Billy Bob Thornton, Ruthie Foster, Ivan Neville and acclaimed singer-songwriter and multi-instrumentalist, Celisse; extraordinary artistic talents who deepen the listening experience even further.
"Most of these songs were written during lockdown," Haynes says. "But I made a conscious decision: I didn't want to write a bunch of Covid-centric songs." Rather, Haynes set out to explore the changes that he, and everyone else, was going through. "I wanted to focus on the positive aspects: what we're learning, and especially what we learned to appreciate that we took for granted before."
"Our mission has always been to try to create music that can stand up next to the amazing artists who influenced us," Haynes revealed. Few things would make him happier than to know that someone listened to Peace…Like a River and wondered "Am I listening to a record made in the '70s? Because I don't know how I missed it back then!"
---
G. Love & Special Sauce are creators of their own genre, "The Hip-Hop Blues". They are known for their unique and laid back, rootsy sound, that encompasses Delta blues, hip hop, rock & roll soul and funk.
Born Garrett Dutton in Philadelphia, PA, G. Love grew up equally enthralled with folk, blues, and rap, devouring everything from Lead Belly and Run D.M.C. to John Hammond and the Beastie Boys. After migrating to Boston, he and his band, Special Sauce, broke out in 1994 with their Gold-selling self-titled debut, which earned widespread critical acclaim for its bold vision and adventurous production. Over the next twenty-five years, G. Love would go on to release seven more similarly lauded studio studios albums with Special Sauce (plus four solo albums on his own), solidifying his place in music history as a genre-bending pioneer with a sound The New York Times described as "a new and urgent hybrid" and NPR called a "musical melting pot." G. Love's magnetic stage presence, meanwhile, made him a fixture on festival lineups from Bonnaroo to Lollapalooza, and his relentless appetite for tour and collaboration landed him on the road and in the studio with artists as diverse as Lucinda Williams, Dave Matthews, The Avett Brothers, Jack Johnson, and DJ Logic.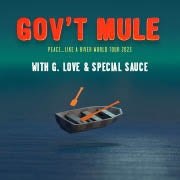 Doors

6:00 PM

Show

7:00 PM

Price

Gold Circle: $69

Lower Orchestra: $54

General Admission: $39
SHOWINGS
This event has already occurred.