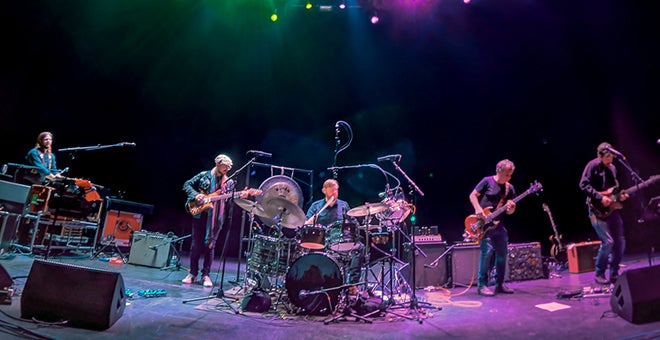 Thu, May 11, 2023
Joe Russo's Almost Dead
Joe Russo's Almost Dead has become one of the most celebrated interpreters of the music of the Grateful Dead for a reason—they play ferocious, primal Dead with an intensity and passion that must be experienced live. Formed by drummer Joe Russo, who played for several years with the post-Dead group Furthur, the band—affectionately known as JRAD—recently marked its 10-year anniversary, and in that time has steadily grown its own devoted fan base while tapping into legions of legendarily loyal Deadheads. In addition to Russo, the band also includes Ween's bassist Dave Dreiwitz, keyboardist Marco Benevento, Scott Metzger on guitar and vocals, and American Babies' and Ghost Light's Tom Hamilton on guitar and vocals. These musicians—virtuosos all—mark each show by performing in the spirit of the Grateful Dead, which means they never repeat setlists, never play the same way twice, and never stop expanding the boundaries of improvisation. In the best possible way, JRAD both honors and deconstructs the Dead. Truly, the music plays the band.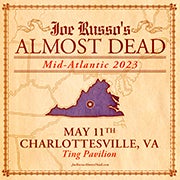 Doors

6:00 PM

Show

7:00 PM

Price

$49.50 - General Admission
SHOWINGS
This event has already occurred.