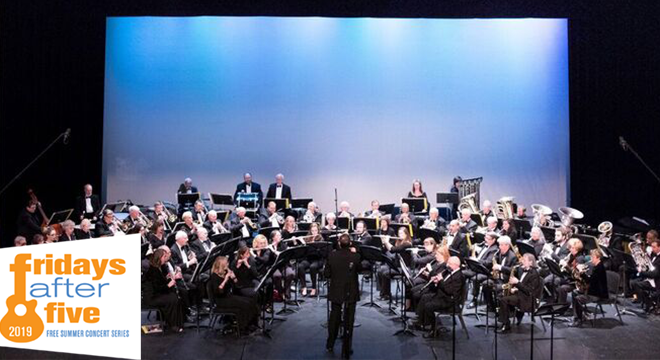 Charlottesville Municipal Band - Fridays After Five
Fri, Aug 23, 2019
Charlottesville Municipal Band - Fridays After Five
with Salute To Swing
Charlottesvile Muncipal Band - Charlottesville's Own Big Band - Free Show!
One of the nation's oldest, continuously-operating, volunteer community bands, Charlottesville Municipal Band has been the soundtrack of the community since 1922. The band serves Charlottesville/Albemarle and the surrounding counties, providing community enrichment through free quality musical performances and educational outreach, year-round. Providing music for entertainment, education, and community-building, the Band reaches a broad spectrum of audience members, from toddlers to seniors, from new arrivals to lifelong residents. The Band aims to offer equal access to all the community and takes its music to the people – in parks, libraries, community centers, schools, and historic venues like the Paramount Theater and Monticello. The band's repertoire covers the complete musical spectrum. The performance, at Fridays After five, will feature some of Charlottesville's most popular vocal and instrumental soloists.
SHOWINGS
This event has already occurred.