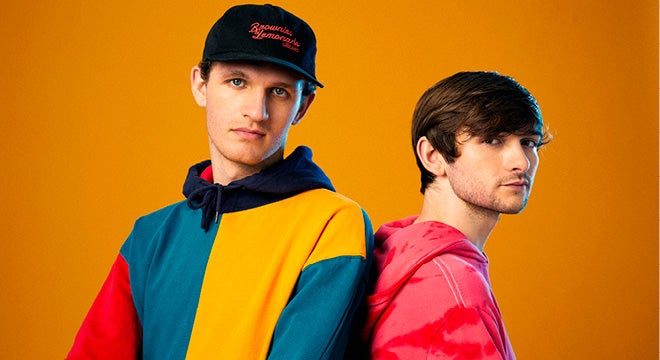 Louis The Child - Euphoria Tour
Wed, Aug 18, 2021
Louis The Child - Euphoria Tour
with Jai Wolf (DJ Set)
The Charlottesville Louis the Child show has now been rescheduled to Wednesday, August 18, 2021. Your existing ticket will be honored for the new show date.
Louis The Child have partnered with PLUS1 so that $1 from every ticket will go to organizations bringing dignity, equity, and access to communities who need it. www.plus1.org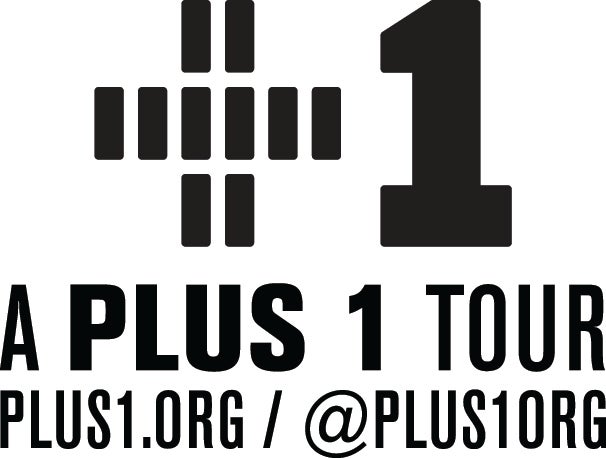 For each new piece of music they create, Chicago-bred duo Louis the Child devote themselves to dreaming up rhythms and melodies and textures that transcend all expectation. While that process depends on their sophistication and skill as producers, it's also driven by the deep sense of joy that 22-year-old Robby Hauldren and 21-year-old Freddy Kennett purposely bring to their work—an element they hope to transmit in every song on their new EP Kids at Play.
"This EP came from us experimenting and trying new sounds with the same curiosity and imagination as a little kid playing," says Kennett. "We want these songs to give everyone that same childlike feeling of being carefree and curious and excited, where you feel free to do what you want to do and create what you want to create."
The follow-up to Louis the Child's 2017 EP Love Is Alive, Kids at Play features the L.A.-based duo's most highly streamed single so far, "Better Not" ft. Wafia. With its airy vocals and bouncy marimba rhythms, "Better Not" has emerged as a sing-along standout at Louis the Child's live show (including their much-buzzed-about sets at Coachella), and also hit #1 on the US iTunes Electronic chart. In addition, the EP includes singles like "Dear Sense" (a collaboration with New York singer/songwriter MAX, praised as "pure dance-pop genius" by Billboard) and "The City" (a heavy-hearted but brightly uptempo track featuring Detroit singer/songwriter Quinn XCII).
Throughout Kids at Play, Louis the Child show the sonic unpredictability they've brought to each release since their 2015 breakthrough "It's Strange" ft. K.Flay. Kicking off with the manic drop and shapeshifting rhythms of "Interstellar," the EP slips seamlessly from the complex grooves and bittersweet mood of "Breaking News" ft. RAYE to the orchestrated chaos of "Oh Baby." On "Save Me" ft. NoMBe and Big Gigantic, the track's intense beats and graceful acoustic guitar build a beautiful backdrop for NoMBe's tender vocals. "NoMBe was talking to us about a friend who'd been struggling with substance abuse, and we started writing the song from the perspective of a person who needs saving from themselves," says Hauldren of "Save Me," which also features some gorgeously sinuous saxophone work from Big Gigantic's Dominic Lalli.
Before closing out with the bubbly synth and luminous grooves of "Space Jam," Kids at Play offers up one of the EP's most powerful moments: "Love" ft. Elohim, an epically dreamy track that unfolds in jeweled synth lines, lullaby-like vocals, and a children's choir happily shouting out the title word against a handclap-backed beat. "It was such a cool experience to record the children's choir," notes Hauldren. "Seeing the excitement on all the kids' faces and on their parents' faces made us realize how lucky we are to spend every day in the studio. It just reminded us how special and amazing it is that we get to make music all the time."
Growing up in the Chicago suburb of Winnetka, Louis the Child met at a Madeon concert when Hauldren was 16 and Kennett was 15. By that point, both had already been pursuing their musical passions for years: Hauldren had taken up piano, drums, and guitar and played in several bands (in addition to DJ-ing under the name Haul Pass), while Kennett had studied jazz drumming through Chicago's Midwest Young Artists program and begun producing electronic music under the name Fatboy. With their early collaborations including experiments in genres like nu disco and moombahton, Louis the Child steadily gained a word-of-mouth following through their SoundCloud page and later earned acclaim for their remix work, including Chance The Rapper's "All Night," Miike Snow's "Genghis Khan," and Ty Dolla Sign's "Blasé." Following the release of "It's Strange," the duo drew further attention with singles like "Weekend" (a 2016 collaboration with Icona Pop), delivering Love Is Alive in early 2017.
Through the years, Louis the Child have explored everything from psychedelia to hip-hop (as on their early-2018 track "Shake Something," a moody slow-burner featuring Savemoney collective member Joey Purp). They've also channeled an unbridled energy into their live performance, with recent highlights including closing out one of the biggest stages at Electric Forest and playing in Jakarta and Malaysia for the first time. "Being onstage in Jakarta and having everyone in the crowd singing along to our songs was definitely a crazy moment for us," says Hauldren. "It just sort of drove home how global our music has become, and how many people we're really reaching."
As that reach continues to widen, Louis the Child have made a deliberate point of pushing themselves to evolve as musicians. "I think to grow as any kind of artist, you need to constantly open the door for new ideas, and at the same time improve your technique and ability to make those ideas come to life," says Kennett. To that end, he names playing live instruments (drums, piano, guitar) as well as drawing and making visual art among the practices that help spark the duo's creativity. "We're always learning and trying new things so we can keep thinking in new ways and expand the possibilities of what we can do with our music," Kennett says. "It's become like a habit to us, because we don't ever want to fall back on whatever's worked for us in the past. There always has to be that forward movement."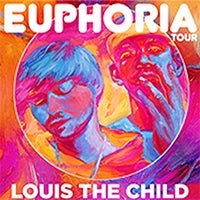 Doors

6:00 PM

Show

7:00 PM

Price

$38 General Admission
SHOWINGS
This event has already occurred.