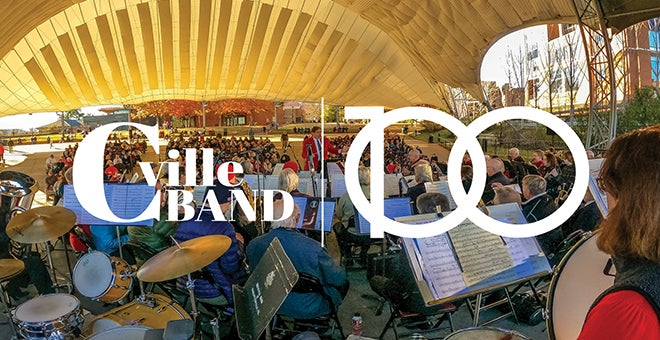 Tue, Aug 16, 2022
Charlottesville Band
The Centennial Celebration Concert
As the Charlottesville Band turns 100 years old, they'll be playing fun music for the entire family, including some pieces written just for this special Centennial Celebration. Special guests joining them for the evening include the U.S. Army Brass Quintet, Ray Caddell of Big Ray and the Kool Kats, and Paul Murtha. The Band will also be receiving centennial proclamations from the Virginia Senate and House of Delegates. Bring your family and friends and help celebrate 100 years of continuously free music in our community!
The Band is proud to partner with DuCard Vineyards to announce The Spirit of '22 Centennial wine -- a blend of Chardonnay and Viognier, estate grown at DuCard's Madison County vineyards. The Spirit of '22 will be available for purchase at the concert.
---
The Charlottesville Band are: local musicians enriching community life through excellence in musical performance and education since 1922. Through their free concerts, varied repertoire, and partnerships, they provide their members and audiences with experiences that entertain, uplift, and inspire.
SHOWINGS
This event has already occurred.