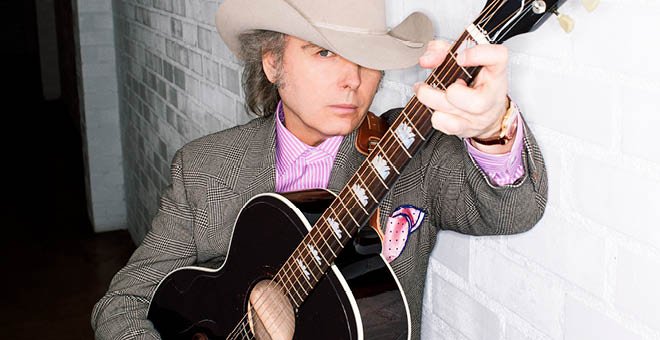 Sat, Aug 5, 2023
Dwight Yoakam
with The Mavericks and 49 Winchester
Dwight Yoakam has sold more than 25 million albums worldwide, and he is a 21-time nominated, multiple GRAMMY Award winner. He has 12 gold albums and 9 platinum or multi-platinum albums, with five of those albums topping Billboard's Country Albums chart and another 14 landing in the Top 10. Nearly 40 of Yoakam's singles have charted on Billboard, with 14 peaking in the Top 10. Yoakam is a recipient of the Artist of the Year award from the Americana Music Association, the most prestigious award offered by the organization, he was inducted into the Nashville Songwriters Hall of Fame in the Songwriter/Artist category at the 49th anniversary Gala in 2019.
In addition to his musical career, Yoakam is a formidable film and television actor who has appeared in over 40 feature films, including Sling Blade and Panic Room. Most recently he was on the big screen in Clint Eastwood's latest film, Cry Macho. He recurred in David E. Kelley's Amazon series Goliath and appeared in director Steven Soderbergh's film Logan Lucky with Channing Tatum and Daniel Craig.
---
Any band that manages to survive three decades, seeing its core members go from young adults to veteran musicians is bound to have its swings and cycles.
The Mavericks, the eclectic rock and country group known for crisscrossing musical boundaries with abandon, has gone through three distinct phases since it was founded in Miami in 1989. An initial period of heady success marked by big hits and critical acclaim in the '90s. A long hiatus starting 2003 when the musicians each went their own way. And finally, a triumphant reunion in 2012 which held long enough for them to recently celebrate the band's 30th anniversary.
Now, The Mavericks are releasing a new album that ushers in the fourth phase of their evolution.
"It's like we've had three different lives," says Raul Malo, the band's lead singer and songwriter, "and now this is a whole new beginning. We're sort of going into uncharted territory. I'm looking forward to it and I'm kind of nervous about it too. It's certainly a new adventure."
On August 21, The Mavericks officially launch that adventure with the debut of their first-ever, all-Spanish album, released on the band's own Mono Mundo label. Entitled simply En Español, it is produced by Malo and the band's long-time collaborator Niko Bolas (Neil Young, Prince, Sheryl Crow). The line-up includes Malo's fellow Miamian and charter bandmember, Paul Deakin on drums and vibraphone, as well as veteran Jerry Dale McFadden, who joined in 1993. Eddie Perez, a Mexican American guitarist from Los Angeles, is the band's youngest and newest member, becoming a Maverick in 2003.
---
With its latest album, "Fortune Favors The Bold," Russell County, Virginia-based 49 Winchester is ready and roaring to break onto the national scene with its unique brand of tear-in-your-beer alt-country, sticky barroom floor rock-n-roll, and high-octane Appalachian folk.
"As we've aged and matured, our sound has gone from a softer place to this grittier, edgier tone that we have now," says lead singer/guitarist Isaac Gibson. "So, we're trending more towards being a rock band instead of a country band. But, at the same time, I don't think anybody's ever known quite what to call it."
Although it's 49 Winchester's fourth studio album, "Fortune Favors The Bold" marks its debut for Nashville's New West Records — one of the premier labels for Americana, indie and rock acts on the cutting edge of sound, scope and spectacle.
Formed eight years ago on Winchester Street in the small mountain town of Castlewood, Virginia (population: 2,045), the band started as a rag tag bunch of neighborhood teenagers who just wanted to get together for the sake of playing together.
Aside from Gibson, there's also his childhood friend, bassist Chase Chafin, alongside other Castlewood cronies — guitarist Bus Shelton, and Noah Patrick on pedal steel.
"From day one, it's always been a band and it will always be about being a band. This is everything, everything we love about music — we're going for broke with this thing," says Gibson. "And that gives us a unique perspective because it's still the same guys. It's still all of us from Castlewood traveling around, playing music and making this band a reality — this is a story of growth."
And it's that sense of growth — more so, a sense of self — at the core of "Fortune Favors The Bold." It's not only a record that showcases the current state of 49 Winchester, it's a melodic stake in the ground of how this group is constantly evolving and taking shape, sonically and lyrically.
Reflecting on his early days as a jack-of-all-trades stone mason in Castlewood, where it was about trying to make ends meet in an effort to keep 49 Winchester rolling along, Gibson can't help but be grateful for a well-earned notion at the core of the band's ethos — anything worthwhile in life is built brick-by-brick.
"Everything has to be built. And very few people are going to achieve success overnight," says Gibson. "There's going to be people you see succeed in front of you. Maybe you don't think they deserve it as much as you, haven't worked as hard as you, haven't done it as long as you. But, none of that matters — they ain't you. They're not living your life. They're not part of your experience."
At its essence, "Fortune Favors The Bold" is about going against all odds to bring your art into fruition and into the world. It's about leaving your hometown and heading for the unknown horizon. And it's about proving those wrong who snickered and waited for the day you'd give up somewhere down the line, only to circle back home with your tail between your legs.
But, it's also about looking into the rearview mirror with a genuine appreciation for where you came from and what you're made of, those hardscrabble, salt-of-the-earth traits in your blood and character that define what it actually takes to climb that damn mountain of dreams — come hell or high water.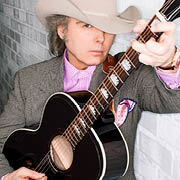 Show

7:00 PM

Price

$89 - Lower Orch Front

$69 - Lower Orch

$49 - Upper Orch + Lawn GA
SHOWINGS
This event has already occurred.