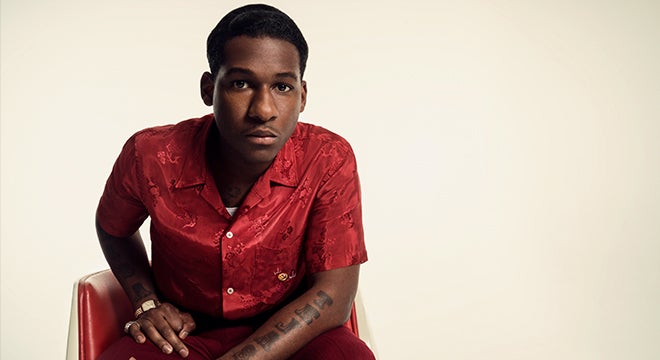 Leon Bridges - *SOLD OUT*
Wed, Apr 10, 2019
Leon Bridges - *SOLD OUT*
with Jess Glynne
On his sophomore album Good Thing, Leon Bridges' voice breaks into the debut single "Bad Bad News" in much the same way the artist broke into the public eye in 2015 - forcefully, honestly, and all at once. "They tell me I was born to lose," he sings with characteristic soulfulness, "but I made a good, good thing out of bad, bad news."
The lyric is a fitting way to sum up a whirlwind ascent for the young artist. In 2015, Bridges' first album, Coming Home, surprised the music industry by debuting at #5 on the Billboard Top 200. Only months prior, he had been playing sparsely attended open mics in Dallas-Fort Worth after work washing dishes at a local restaurant. In a span of three years, Coming Home would take Leon to the White House to perform for former President Obama, see him on the stage of Saturday Night Live and earn him nominations for two Grammy Awards including Best R&B Album. The debut album has gone on to sell over 500,000 records (certified RIAA Gold) and has been streamed 350 million times and Leon now regularly sells out 10,000-person capacity rooms in cities around the world.
Good Thing marks the beginning of another transition for Leon Bridges. If Coming Home anointed him the R&B underdog whose sound was reminiscent of days past, Good Thing is an album firmly rooted in the modern world, with nods to R&B's storied and varied history. "We wanted to find a way to bring the old sound in a way but evolve it," Bridges explains.
To create the record, Leon returned to Niles City Sound, the Dallas-Fort Worth production team responsible for Coming Home, but he moved the operation to Los Angeles and brought in famed pop producer Ricky Reed. The recipe worked. "The cliché thing to say is that you have your whole life to write your first album," Leon explains, "but with the process for Good Thing we started and basically finished one song a day.
"We wanted to find a way to bring the old sound in a way but evolve it" says Bridges. The evolution traveled well beyond its bpm's parameters as the song lyrics centered in on more intimate details of Leon's life—from experiencing love and heartache to grappling with newfound fame. "This album was me pulling from some current relationships I was in—some of that came from the fear of falling in love and fighting insecurities; some of it came from the celebration of success in life," he explains.
Sonically, there's a noticeable shift: weaving various genres into one cohesive work, yet retaining the integrity of Bridges' infectious music. "When you have a sound that's so specific like that, people are going to put you in a box," he admits. "I feel like I have a better sense of myself now." Arguably more upbeat, there is still a soulful element to Good Thingthat remains Bridges' signature, though the heart of the project lies in its innovation as there is an overt shift into less of a nostalgic tone. "I don't think people are just looking for some retro thing again," he admits. "They just want good music. Knowing that people are waiting for something dope from me made the process even better."
The album opener "Bet Ain't Worth the Hand" is an R&B slow ballad with the addition of soaring strings and playful bells that belie the sorrow of a conflicted lover ending a relationship before he can get hurt. "Shy" is a modern pop seduction, with a touching reveal about the seducer in the last chorus. "Forgive You," written from the perspective of an ex-girlfriend, struggles with the aftermath of a relationship and coming out whole on the other side. The album closes with the musical memoir "Georgia To Texas," by far Leon Bridges' most personal work to date. "I wanted to tell vignettes about my life," he expresses of the concept, which begins before he's born and tackles hard memories of his family's financial struggles to his losing his virginity to a prostitute in his teens.
The result is an album that veers from uptempo to down, from highly structured pop-R&B to deconstructed jazz, and from past to present. It is not just sonically rich, but lyrically complex as well, touching on the more intimate details of Leon's life, from experiencing love and heartache to grappling with newfound fame.
Gone are the days of Leon Bridges, the up-and-comer with potential. In the years since the release of Coming Home, Leon has proved himself a true artist with staying power. Good Thing cements him as complex, multifaceted, and capable of making groundbreaking work. "I really wanted to prove to people that I can exist in any genre, but still be myself," he says intently. "I don't want to be the R&B underdog anymore."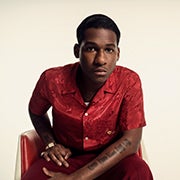 Doors

6:00 PM

Show

7:00 PM

Price

$60 Gold Circle

$45 Lower Reserved

$35 General Admission
SHOWINGS
This event has already occurred.